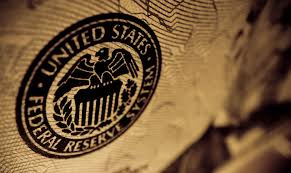 As we heard from a slew of Fed members over the past few weeks including 2 of 3 troika members (Fischer and Dudley), I wasn't expecting much new in the just released minutes and we really didn't get it. I like to joke that some said this, several said that, many said here, a few said there. It's apparent that the Fed is on track to hike rates two more times this year as many seem to believe that any fiscal stimulus won't be felt until 2018. They of course discussed the other elephant in the room with that being what to do with their outsized balance sheet and how to shrink its size.
On this, "Several participants indicated that the timing should be based on a quantitative threshold or trigger tied to the target range for the fed funds rate. Some other participants expressed the view that the timing should depend on a qualitative judgment about economic and financial conditions." The bottom line on timing, is it "would likely be appropriate later this year." Whether it's a hard stop to reinvestment or a tapering of them remains to be seen. They gave pros and cons for both. I'll say this, they can unroll this in any way they want but whatever they do, it will be another form of tightening and considering how drunk markets got on QE and the expansion of the balance sheet, I have to believe there will be a strong sobering up when the reverse is underway. It just might also come during the same exact time the ECB is laying out the full end to their QE and negative interest rate scheme as well. It could make the September-October time frame quite interesting for markets as the 3rd hike this year might come in September.
In addition to the discussion on the economy which was mostly quite positive and while acknowledging that inflation is about in and around their target, they did say this about stock prices: "Broad US equity price indexes increased over the intermeeting period, and some measures of valuation, such as price to earnings ratios, rose further above historical norms. A standard measure of the equity risk premium edged lower, declining into the lower quartile of its historical distribution of the previous three decades." They should look at some more valuation metrics than this if they want a full gauge of valuations. They also said "the rise in equity prices over the past few months" contributed "to an easing of financial conditions."They also pointed out the rally in other risk assets "such as emerging market stocks, high yield corporate bonds, and commercial real estate, had also risen significantly in recent months." We also know the Fed's history in talking about market valuations of any kind.
They again talked about the low neutral rate which they believe gives them cover to only gradual raise rates. I like James Montier's from GMO's view point of this rate: "There is no evidence that such an interest rate exists – it is purely an unobservable creation of economists, beloved by central bankers."
Bottom line, the Fed is trying to thread that needle of the perfect world scenario of slowly raising interest rates so as not to upset anything, at the same time though getting way behind the 8 ball in going so slow. They want to shrink their balance sheet nice and quietly but know its potentially disruptive because they learned the buoyant reaction when it expanded. They want to normalize rates but are worried about the reaction in the credit/interest rate dependent areas of the economy considering all the leverage that has been built up. See autos and parts of commercial real estate where it's very difficult for a developer to now get a bank loan and the debt to ebitda ratios for corporate America. They want to get out from underneath this extraordinary policy without crashing the markets that they themselves are now acknowledging are expensive. Good luck for the sake of all of us.