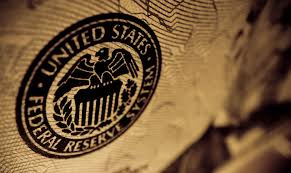 ---
Beige Book
Here are some key bullet points from the new Beige Book and a few bits of my comments on a few of them but here is the bottom line of importance. In terms of economic growth, I'll call the comments 'blah.' Some pockets of strength, some of weakness and a lot in between. On what the Fed is focused on, consumer price pressures are modest. Labor markets are tight with the supply of labor punk and holding back growth. Wage pressures are definitely percolating but not necessarily across the board just yet. Because the Fed thinks it will eventually happen in a broader way, they will continue to tighten policy in some fashion, whether via QT or rate hikes with now QT the most likely next initiative. Yes, and it will be gradual as we heard today for the hundredth time.
"Economic activity expanded across all twelve Federal Reserve Districts in June, with the pace of growth ranging from slight to moderate." I don't recall seeing the word "slight" used in this first sentence over the past few years. "In addition, the majority of Districts expected modest to moderate gains in the months ahead."

"Consumer spending appears to be rising across a majority of Districts, led by increases in nonauto retail sales and tourism. However, many Districts noted some softening in consumer spending, particularly in auto sales which declined in half of the Districts."

"Manufacturing and nonfinancial services activity continued to grow, with most Districts reporting modest to moderate gains since the last report."

"Loan demand was steady to increasing in most Districts."

"Residential and nonresidential construction activity was flat to expanding in most Districts. Most Districts cited low home inventory levels in certain market segments which were constraining home sales in many areas."

"Employment across most of the nation maintained a modest to moderate pace of expansion, although the Atlanta and St. Louis Districts noted flat employment levels."
On wages,
"Labor markets tightened further for both low- and high-skilled positions, particularly in the construction and IT sectors. Contacts across a broad range of industries reported a shortage of qualified workers which had limited hiring. Wages continued to grow at a modest to moderate pace in most Districts, and many firms attributed these wage gains to tighter labor market conditions. Wage pressures generally trended with employment conditions, and rising wage pressures were noted among both low- and high-skilled positions. A few Districts also reported rising costs of benefits and variable pay."
Overall in the aggregate calculations wage gains are modest notwithstanding these anecdotal stories. We can then just call this whole wage discussion as bifurcated and a mix issue. There are obvious pockets of increases and labor shortages. At the same time we have most of the rise in the labor force at this point of the cycle coming from younger people who make less money.
Here are some comments from some districts on wages as because the Fed is so focused on the potential inflationary implications, it's notable for them:
Boston:" Hiring plans among First District contacts ranged from flat to robust, and planned wage increases were stable at a slow-to-moderate pace."
NY: "Overall, wages are reported to have risen moderately, though contacts in the transportation, warehousing, wholesale trade, and leisure & hospitality industries report more widespread increases in wages."
Philly: "On balance, wage pressures continue to be muted; the percentage of nonmanufacturing firms that noted rising wage and benefit costs is as low as any time in the past three years. Wage pressures continued to be greater in those markets with low unemployment rates."
Cleveland: "Banking contacts mentioned tight labor market conditions and wage pressures for skilled workers, including personnel in compliance and statistical modeling positions. Building contractors experienced difficulty hiring workers in skilled trades, especially drywallers. Construction contacts also noted increased hiring for management and office staff positions. Freight haulers mentioned difficulty recruiting enough qualified drivers despite increasing driver wages recently."
Richmond: "Wage increases remained modest for most firms. Several transportation industry executives, however, noted recent moderate wage increases and stronger wage pressures compared to the previous report. Employment agencies said that entry-level salary offers increased at a higher rate across all job categories, since the previous report."
Atlanta: "Contacts continued to describe a tightening labor market in which they struggled to find and hold onto quality workers, a narrative that has broadened across job types and skill levels, from construction, information technology (IT), finance, and transportation to low to mid-skill and professional positions. Several contacts maintained that labor market tightness was a major barrier to growth… Contacts report that wage pressures remained mostly stable, however there were also continued reports of rising starting salaries for lower-skill entry-level positions and ongoing upward wage pressure for some high-skill, low-supply positions."
Chicago: "Contacts indicated that the labor market was tight and that it was generally harder to fill high-skilled positions than low-skilled positions… Wage growth was modest overall, with increases more likely for high-skilled occupations. A number of contacts with union workers reported wage increases that were well above inflation. Many contacts said that the cost of benefits increased."
St. Louis: "Contacts reported moderate growth in wages since the previous report, as tightness in the labor market has resulted in upward pressure on wages. In addition, several contacts reported enhancing benefits in an effort to attract employees. However, some employers noted factors holding back wage increases."
Minneapolis: "Employment grew modestly since the last report, held back by poor labor availability… Wages grew moderately to strongly overall since the last report. A central Minnesota contact said wage pressure is "a big deal for companies with entry level jobs," and a regional survey there found that half of respondents were increasing wages to deal with a tight labor market."
KC: "Average employee hours rose since the previous survey in the services and manufacturing sectors and were above year-ago levels. Several contacts noted a shortage of commercial drivers, salespeople, and service workers. Wages rose modestly in most sectors in June, and moderate wage growth was anticipated in the coming months."
Dallas: "Overall employment rose moderately, and wage pressures were similar to the last report. Manufacturers added to payrolls, with some noting that labor shortages were pushing up wages."
San Francisco: " On balance, wage pressures ticked up, and conditions in the labor market tightened further during the reporting period. Wage pressures for skilled software engineers intensified further as competition for programmers with experience in cybersecurity and cloud computing remained fierce. Demand for unskilled warehouse employees in the transportation and logistics services sector increased. Contacts reported that they increasingly filled job openings with older workers who were reportedly seeking health-care benefits or supplemental income. Shortages of labor and increasing wage costs fueled investments in automation in the agriculture industry."
On consumer price inflation,
"Prices continued to rise modestly in the majority of Districts, and a few Districts noted that price pressures had eased slightly… Retail prices held steady or slightly increased, and the manufacturing sector noted steady to modestly rising input costs."