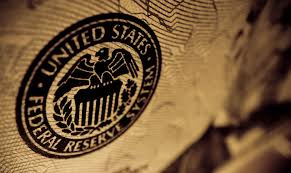 ---
As we hear from a multitude of Fed members in the weeks after the FOMC statement and press conference that Yellen gives, by the time the minutes come around, it rarely leads to any new news and today's minutes are along those lines. So, I'll bottom line this in the 1st paragraph with more color below: Fed members went back and forth on the state of the economy with some agreeing that the drop in the unemployment rate is tinder for eventual inflation while others were less worried. The recent drop in inflation was considered "transitory" and they seem to want to start QT in September and are not worried at all about the consequences because they think by telling us what is to come that somehow that will ease the disruption. Good luck with that I argue.
On the labor market, they acknowledged the continued decline in the unemployment rate but also the pace of job gains has slowed partly reflecting "a tight labor market." Also, "contacts in several Districts reported shortages of workers in selected occupations and in some cases indicated that firms were significantly increasing salaries and benefits in order to attract or keep workers. However, other contacts reported only modest wage gains, and participants observed that measures of labor compensation for the overall economy continued to rise only moderately despite strengthening labor market conditions."
On inflation, they used the "transitory" word a few times in trying to explain the recent moderation in the inflation stats. "Most participants viewed the recent softness in these price data as largely reflecting idiosyncratic factors, including sharp declines in prices of wireless telephone services and prescription drugs, and expected these developments to have little bearing on inflation over the medium run." They also debated the possibility over whether low unemployment will lead to higher wages and inflation with no apparent conclusion. Some argued one way, others the opposite way.
They also got into a discussion about financial markets and the easing of conditions in them at the same time the Fed was hiking rates. Thus, they believed the former was offsetting the impact of the latter. They also talked about high asset prices: "Some participants suggested that increased risk tolerance among investors might be contributing to elevated asset prices more broadly; a few participants expressed concern that subdued market volatility, coupled with a low equity premium, could lead to a buildup of risks to financial stability."
They debated when to start QT where "Several preferred to announce a start to the process within a couple of months" which would imply September. But most importantly they believe "the effect on financial market conditions…was expected to be limited." This is a really big deal because it means they are intent on beginning this process sooner rather than later and mediocre economic data won't stop them. I believe they will be completely wrong in believing the impact will be uneventful for the sole reason that QE was meant to incite market excitement. Why wouldn't the opposite occur? For the reason just because we know it's going to happen anyway? QT is a tightening of policy however gradual the process is.
With respect to the fed funds rate, they still seem intent on hiking one more time this year with most prepared to do so and some putting it in question.